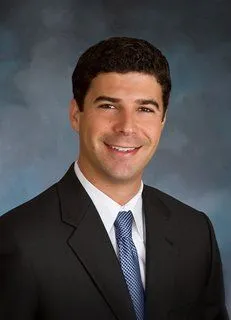 Dr. Justin Roth received his Bachelor of Science degree in Marketing at the University of Connecticut. He then attended Palmer College of Chiropractic in Davenport, Iowa where he received his Doctorate of Chiropractic. Following his doctorate degree, he completed an additional two years of schooling specializing in upper cervical specific care. Upper cervical care is a rapidly growing form of chiropractic that focuses on the intimate relationship between the first two bones in the neck, called the upper cervical spine, and a vital portion of the nervous system, known as the brain stem. This relationship is absolutely essential to the body's ability to preserve and restore health.

Dr. Justin Roth received his upper cervical certification from the prestigious Kale Institute in Summerville, SC. Dr. Roth's special focus is working with patients with multiple sclerosis and migraine headaches. A passion of Dr. Roth's is providing upper cervical specific healthcare to people around the world through health mission trips. He has traveled to many countries including Brazil, Dominican Republic and Nicaragua. He is a member of the ICA (International Chiropractic Association), CCA (Connecticut Chiropractic Association) and is also a part of a group of doctors called the Wellness Champions. Through this organization, Dr. Roth often gets to speak at schools, medical facilities, corporations and small businesses as a Wellness Expert. Topics include Stress, Women's Health, How To Live A Youthful Lifestyle, Alternative Solutions To Arthritis Pain and many more.
Dr. Roth is a published author of a research article titled, "Upper Cervical Chiropractic Care as a complementary Strategy for Depression and Anxiety: A Prospective Case Series Analysis". You can find the study at The Journal of Vertebral Subluxation Research. Through the International Academy of Advanced Chiropractic Orthopedics he holds certifications in Temporomandibular Joint Disorder (TMJ) Disorder, Carpal Tunnel Syndrome and Cumulative Trauma Disorders, Lower Extremity and Upper Extremity Disorders.
For more information on upper cervical care go to
www.upcspine.com

Contact Dr. Justin Roth at [email protected]